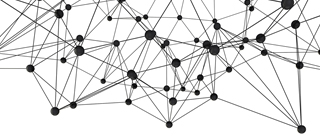 Nubo: Making Integration Seamless
Implementing a successful BYOD program hinges on the successful integration of your organization's network drive, apps and files. Nubo seamlessly integrates with your existing network resources including email exchange servers and Active Directory, and enables access to CRM and other vital enterprise software applications.
Microsoft Exchange Sync
With Nubo, Exchange integration is already built-in. Once your organization configures an exchange connector on your control panel, every user will be connected automatically to their email, calendar and contacts. Nubo uses Active Sync protocol to sync with exchange.
Active Directory
Active Directory integration is available with LDAP protocol. Nubo imports users, groups, and OUs. After initial import Nubo periodically refreshes the directory changes.
Organization File Server
All network drives are synched with the Nubo platform using two-way synchronization. This ensures that both the drive and platform contain the same, up-to-date files.
OTP Products
Nubo integrates with your existing One-Time Password (OTP) authentication products, ensuring a secure connection between devices and Nubo's remote environment.