Redefine your enterprise mobility capabilities with:
Zero data ever rests on devices. Your entire mobile OS and apps are located where your security is most resilient – your data center. Deliver apps with no wrapping, containers or modifications required. Keep corporate and personal environments separate without compromising user privacy.
Remotely stream any Android app in the market to any device. Give your employees unrestricted access to key business apps that fuel productivity and yield results for your business. Stop sacrificing user experience for security.
Manage one central remote platform to develop, deploy and support apps. Your employees may use any iOS or Android™ based device, but you manage one workspace compatible with both. Users work with the same apps and files and receive a native mobile experience.
Systematically streamline app management and lower expenses by 70%. Reduce app development resources and go to market faster. Cut hardware costs by 90% and save time and resources on device overhead and maintenance.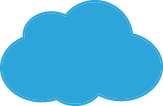 Cloud or On-Premise? It's your Choice.

Nubo runs on all virtual machines. Whether you're focused on end-to-end control or maximum scalability and speedy deployment, your virtual mobile infrastructure delivers utter security and peace of mind.
Industries
Industries with maximum security requirements are using VMI technology: