Mobile Financial Data: Today's Challenge
"Mobile financial apps are still at risk – 95% of the Android financial apps reviewed were cracked."(Arxan)
"66% of corporate employees are accessing such confidential information as email lists, customer data, including contact lists, non-financial and financial business information as well as other intellectual properties."(Ponemon Institute)
Today's Reality: Banking BYOD Security Risks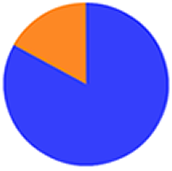 "83% of Banking employees use their smartphone for work purposes."
(Cisco)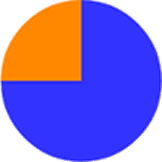 "By 2017 some 75% of mobile security breaches will come from mobile application misconfigurations, such as misusing a personal cloud service together with enterprise data…"
(Gartner)
Regulatory Compliance: Higher Stakes Demand Higher Security
Financial services institutions which fail to meet government legislation and industry regulation face stiff fines and penalties, in addition to lasting brand reputation damage. For true BYOD security, financial institutions need 100% separation of corporate and personal data.
The Solution: Zero Enterprise Data on Devices with Nubo VMI
The world's first remote Android workspace, Nubo has introduced Virtual Mobile Infrastructure (VMI) technology for the enterprise, enabling ONE safe and secure work environment. Since the environment is remote, zero apps or data are stored on the device. All corporate data resides in your secured data center. Better yet, information is reflected onto devices as a flat image which cannot be analyzed or screen-captured. This means no data needs to be secured on personal devices, translating to an uncompromised working environment for both IT and financial services professionals.
Experience 0% financial data on devices
Nubo enables mobile teleworking and unlocks BYOD productivity while elevating security of proprietary and client financial data. What does VMI mean for financial services firms?
Zero financial data on mobile devices – maximum security and compliance with global banking and financial services legislation.
100% separation of enterprise and personal data – you no longer need to manage devices.
IT can immediately connect and disconnect devices from your remote network with all data stored on the data center.
Financial services professionals can trust their personal privacy is respected and are more likely to follow BYOD policies.
Reduces hardware costs by 90% and saves time and resources on device maintenance.
Financial executives can respond, collaborate and deliver wherever they are, while you gain peace of mind and keep control of all the data.
Users enjoy a native mobile experience across all platforms while all data is kept secured in your data center.
What's Included
Top-level security & control for corporate data

One delightful & consistent native mobile workspace for all employees

Business-class apps, email, calendar, word, excel,
RIP powerpoint and much more…

Access to more than 1.5 million Android apps

Personal storage

iOS & Android support

Control Panel, full management on the cloud

Immediately connect or disconnect devices
Resources:
Financial services firms need to adapt their enterprise mobility approach to keep attackers from breaking the bank.